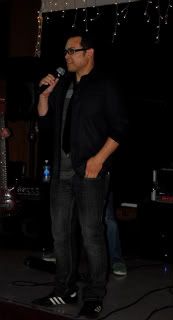 All Indie Magazine was founded and established in May 2009. All Indie Magazine is an entertainment publication initially created to compliment our radio show,
The Great Unknowns Presents
on
KGUP 106.5FM
, but has continued to grow and become more than just a regular blog.
All Indie Magazine features music reviews, interviews, in-depth behind-the-scenes look at the independent music scene, a source of information for independent music artists on how to succeed in the industry, and is the official blog of the
Artists In Music Awards
.
Meet the staff:
Mikey Jayy, managing editor / radio personality
Andrew Valenzuela
, chief design editor, chief photography editor
Karo Chakhlasyan
, staff writer
Maverick Hatch
, staff writer
Erinn Grotefend
, host of "
All Indie TV powered by The Hollywood Siren
"
Samantha Foley
, contributing writer
Mike McCreedy
, contributing writer
Vinny Ribas
, contributing writer
Michele McManmon
, contributing writer